Plantronics HL10 Handset Lifter
for Plantronics Cordless/Wireless Headsets
The HL10 handset lifter allows for complete wireless mobility in the business office. Answer and hang up calls without coming back to your desk. Direct-connect for Meridian Norstar or any other business telephone system without additional hardware.
HL10 handset lifter fits on your telephone, letting you answer calls with the touch of a button, conveniently and automatically takes your handset off hook.
Note: The HL10 handset lifter is required to answer and end phone calls without needing to be at your desk phone. Wireless headsets do not have the same functionality as desk phones. Click here for details on what you can and can't do with a wireless phone headset.
Note: Some phones with curved sides may require an extension arm kit for the HL10 handset lifter to function properly. Click here for more information about this extension kit.
Features:
Automatically lifts handset and returns it to the cradle
Enables remote or one touch call answer/end with your Plantronics headset
For use with the following Plantronics wireless headsets: CS540, CS530, CS520, CS510, Savi W745, Savi W740, Savi W740-M, Savi W730, Savi W730-M.
Also for use with these legacy Plantronics models: CS70N, CS55, CS351, CS351N, CS361, CS361N,Voyager 510, CS70 DECT.
No desktop footprint
Compatible with most standard desktop phones
Fast operation
Meridian Phone Users: We have noticed some other websites selling the HL10 lifter state an external ring sensor is required for the HL10 Handset Lifter to work correctly with a Northern Telecom (Nortel) Meridian phone. None of our clients have reported any problems with their HL10 Handset Lifter's operation on their Nortel Meridian telephones without an external ring sensor and we do not consider it a necessary item.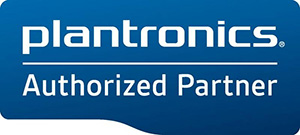 We can source any item, even from brands that are not represented on our website.