VoIP (Voice over IP) Headset Solutions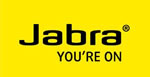 Telephone Magic has a complete range of professional wireless and corded VoIP headsets options to take advantage of the latest convergence in phone and Internet applications.
Any headset that connects to your computer via a USB port or sound card can be used for your VoIP softphone. So, if you've already invested in a VoIP phone system which has licenses for softphones, congratulations! You can use it with a VoIP headset as well. Most VoIP headsets can also connect to your PDA if it has a 3.5mm headset jack.
We've organized our VoIP headset solutions by method of connectivity. Telephone Magic specializes in VoIP technology. To purchase your VoIP headset call us at 905-356-9199 now.
NOTE: To convert your Plantronics business headset into a USB computer based VoIP-ready headset some of these headsets may require a Plantronics USB-to-headset adapter.
To find out what you can and CANNOT do with a wireless phone headset, check out our Wireless Headset FAQ.
VoIP Wireless Headset Systems - UC Phone / Mobile / Softphone, Adapted, etc.
VoIP USB Wireless Headsets - UC Unified Communications
PC/Laptop Softphone
Plantronics Savi W410
Over the Head Monaural
Plantronics Savi W410-M
Over the Head Monaural
Skype for Business
VoIP Corded Headsets (require USB-to-Headset Adapter)
VoIP USB-to-Headset Adapters UC Communications

We can source any item, even from brands that are not represented on our website.