Plantronics CS510-XD Wireless Headset
CS510-XD Wireless Phone Headset
The no-hassle, high-quality solution for fitting more wireless headsets in the same office!
900MHz wireless technology
Hands-free up to 350 feet
Extraordinary sound quality
More Headsets, More Wireless Freedom
The Plantronics CS510 XD Wireless Headset was designed to address wireless density issues*, so that more wireless headsets can be used in the same space while maintaining clear conversations. Using 900 MHz technology, the CS500 XD Series provides up to 350 feet of range, and includes a convertible headset with a hot swappable battery (CS545-XD) for unlimited talk time.
*Looking for a DECT version? Check out the CS510.
Make a good call with the new standard in wireless desk phone headset systems.
Plantronics CS510-XD cordless headset is the high density wireless headset replacement of the legendary Plantronics CS351 monaural (1-ear) phone headset. The CS510-XD contains many new features, and illustrates why the Plantronics CS wireless series has been a best seller for years.
The Plantronic CS510-XD wireless headset features a new design, streamlined base and improved performance - all with the same dependability and wireless productivity that has made the Plantronics CS wireless series our best sellers.
Go mobile and multi-task up to 350 feet from your desk with answer, end and mute controls at your fingertips. And no matter what your preference, with three wearing choices there's one to match your personal style.
The Plantronics CS510-XD headset allows you to enjoy the sleek contemporary design of the new system with premium wideband audio quality and wireless mobility, all with the same reliability for hands-free productivity that has made the CS family a best seller for nearly a decade.
The CS510-XD even has the ability to conference up to three users on the same line. A sleek charging base is included with the CS500 XD Series. An adaptive power system optimizes for range and talk time by automatically downshifting to low power when the headset is close to the base to save battery life - more proof the Plantronics CS510-XD has raised the bar for desk phone headset systems.
Buy this headset with the Plantronics HL10 Handset Lifter for greater mobility freedom. Add the handy and inexpensive Savi OLI Online Indicator so everyone can see when you are on a call.
* Note: Wireless headsets do not have the same functionality as desk phones. Click here for an article on what you can and can't do with a wireless phone headset.
Features:
Range up to 350 feet away for maximum mobility
Eight and a half (8.5) hours of talk time
NOTE: Monaural style (covers one ear)
Premium wideband audio quality
One-touch call answer/end, vol +/-, mute and flash controls
Smart power management system optimizes for range and talk time
Conference in up to three additional CS500-XD Series headsets
New headsets can subscribe to a base by simply docking the headset
Use with Electronic Hookswitch Cable or Handset Lifter to remotely answer/end calls
Specifications: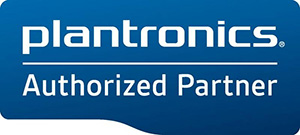 We can source any item, even from brands that are not represented on our website.