Plantronics EncorePro HW530 CSR Headset
HW530 CSR Headset
The EncorePro HW530 headset is the newest version of Plantronics' most popular over-the-ear monaural headset. Ideal for the varied needs of customer service centers and offices, they are designed for the future and built upon experience.
Easy On, Easy Off
The HW530 has been completely re-imagined for the demands of the modern office and call center. With a soft ear cushion and lightweight (22g) for all-day wearing comfort, a flexible microphone with visual positioning guides for precise placement and clearer conversations, it is an ideal headset for busy customer service representatives.
The EncorePro HW500 headset series is designed to give you and your team the quality, power and confidence to perform. Superior headset comfort, clarity and reliability are a win-win for your team and your customer.
Performance by Design
Engineered for all-day comfort
Flexible noise-canceling boom enables precise and quick microphone positioning
High quality audio delivers richer, clearer communications and reduces listening fatigue
SoundGuard technology protects from noise spikes, helping to meet OSHA/Noise at Work requirements
Specifications: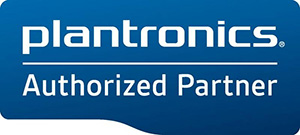 We can source any item, even from brands that are not represented on our website.