Plantronics C720 USB Unified Communications PC & Bluetooth Headset
C720 USB Unified Communications Headset
The Blackwire C720 headset is a stereo, over-the-head style headset built for Unified Communications applications and softphones from Avaya, Cisco, Skype and others. With a detachable cord and Bluetooth technology, you can take calls on your mobile phone or tablet throughout the office.
Dual Connectivity
Combine the freedom and flexibility of wireless with the comfort and durability of corded headsets. The Blackwire C720 is ideal for knowledge workers who need a seamless solution for managing calls on their PC, mobile phone or tablet. This is truly a premium Unified Communications headset.
Smart sensor technology lets you answer a call simply by putting on the headset. If you are using the headset to listen to music on your mobile phone, taking off your headset automatically pauses playback. This is unparalleled versatility in a corded headset.
With PC wideband, noise canceling microphone and hi-fi stereo sound, the Blackwire's outstanding audio qualities makes it ideal for call centre environments, conference calls and webinars, or simply listening to music and watching videos in dynamic hi-fi stereo sound. Wideband audio and Digital Signal Processing (DSP) provide crystal clear incoming calls.
The noise canceling microphone ensures your voice is also heard clearly. The Dynamic EQ feature optimizes your voice quality when on calls and automatically adjusts the equalizer settings when listening to music or multi-media. In addition, integrated A2DP lets you listen to streaming media from your mobile device, including music, podcasts and more.
Detach the cable and use the Blackwire C720 as a cordless headset. The detachable cable and integrated clothing clip provides in-office mobility, and the integrated battery provides up to 10 hours of talk time. The headset also features comfortable ear cushions that fold flat for storage in the durable carrying case, great for when you want to take the headset on the road.
Add Plantronics Hub software to get the added value of:
Call control across multiple softphones
Headset battery life indicator in PC icon tray
Customization of settings including call notification and other options in headset control panel
UC presence automatically updated when on a call; not only on PC calls, but also when on mobile calls (Skype for Business only)
Specifications: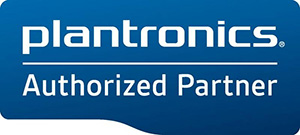 We can source any item, even from brands that are not represented on our website.