Headsets for Business Phones (Office & Mobile)
Phone Headsets by Norstar, Plantronics, Avaya - Wireless, Corded, Norstar, VoIP, Bluetooth
Phone Headset Accessories & Telephone Headset Systems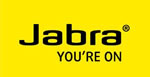 Telephone headsets are a common fixture in modern offices. They are great tools to boost productivity and reduce fatigue, headache and neck pain among professionals who spend a lot of time on the phone.
Telephone Magic has been a leading wholesale supplier of phone headsets for business phone systems since 1989. Call centers, businesses and end users have all benefited from our great pricing!
We offer the ENTIRE LINE of Plantronics headsets and popular headset models from Jabra / GN Netcom as well as the latest line of Call Center Headsets. If you do not see the model you want on our website, simply call us for wholesale pricing on the headset model you want to purchase. Whether you require a corded (wired) headsets or wireless (cordless) headset, we offer them all at wholesale prices. We also specialize in "Direct Connect" headsets for Nortel Meridian Norstar and other business phones that have internal amplifiers for headsets. We also provide headsets for Avaya, NEC, Aastra, Cisco, Polycom and other major business phone systems telephones.
Health & Productivity Benefits of Headsets

Ergonomists agree that anyone who uses a keyboard or takes notes while talking on the telephone would benefit from the hands-free relief provided be a phone headset. For these workers, the telephone headset should no longer be considered optional equipment, but should be an integral part of the workstation design.
When you crunch the telephone handset against your shoulder and your neck, you are compressing tissues and blood vessels and reducing blood flow. This, over time, can contribute to significant discomfort and ultimately a cumulative trauma disorder of the upper extremities. By using a telephone headset, a correct posture can be maintained and neck and shoulder pain avoided.
Headset Health and Productivity Information:
Telephone Neck Syndrome
After a while the hypercontracted muscles become irritated, cutting off their own blood supply and may go into spasm, causing Telephone Neck Syndrome (More)
Physical Benefits of Headsets
Neck and upper back muscle tension is one of the most common ailments of office workers today. New evidence confirms headsets are a cost-effective, preventative solution for office workers. (More)
Headsets Improve Efficiency
...workers (with headsets) showed an overall productivity increase of up to 43% over the control group. (More)
Why Use Telephone Headsets?
Why telephone headsets are a sound investment...
Are Telephone Headsets Cool?
"It's fun for the staff," says Old Navy spokeswoman Kirsten Maynard. "They look cool. They feel cool." (More)
Free Your Hands With a Phone Headset
By understanding what features to look for, you should be able to find a telephone headset that is a pleasure to use. (More)
Frequently Asked Questions
We answer your frequently asked phone headset questions...

We can source any item, even from brands that are not represented on our website.