Plantronics 2.5mm Smartphone Headset Adapter Cable

Cordless Phone & Smartphone Adapter Cable
The Plantronics 43038-01 connects a Plantronics H-series headset directly to cordless phones and other smartphones that have 2.5mm headset jacks.
This item should be compatible with any cell phone that has a 2.5mm stereo headset jack. The cable is approximately 18 inches long.
Use with the following Plantronics headset families:
2.5mm Headset Smartphone Adapter Cable Features:
Direct Connect cable for compatible cordless phones and smartphones
Includes Plantronics Quick Disconnect feature
Connector on First End: 1 x Quick Disconnect Audio
Connector on Second End: 1 x 2.5mm plug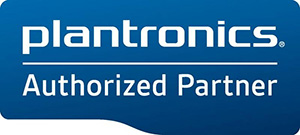 We can source any item, even from brands that are not represented on our website.