Plantronics DA80 USB Audio Processor
DA80 USB Audio Processor
The Plantronics DA80 is used in customer service centers that use PC-based softphones. The DA series of audio processors offer exceptional quality and control, and they help you meet OSHA and Noise at Work specifications. With Plantronics and third-party software applications you will be able to communicate with intelligence and activate new experiences for your team and customers.
Lightweight and simple to use, with USB easy-to-operate connections and Quick Disconnect features so your team can easily switch between workstations. With built-in Digital Signal Processing for leading audio clarity, Noise at Work protection for associates and enhanced controls to improve customer conversations. The full CI functionality goes one step further - providing operational insights to improve personnel performance, processes and inventory management.
The DA80 connects your Plantronics Quick-Disconnect analog headsets to PC via USB.
Features:
Advanced audio processing
Modern and sophisticated styling
Noise at Work and G616/AAL support
Superior noise and echo cancelation for richer, clearer conversations
Anti-startle
Quick Disconnect Style: 4 pin
Smart highlights (supported by Plantronics Spokes software portfolio)
Call answer/end, mute and volume controls*
Unique base serialnumber asset management**
Quick Disconnect (QD)make/break detection*
Download Firmware Updates (DFU)**
Event logging*
* Supported by Plantronics Hub v3.4 or later
** Supported by Plantronics Manager Pro 3.3 or later
Specifications: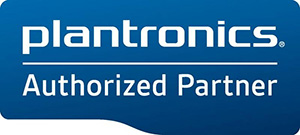 We can source any item, even from brands that are not represented on our website.