Plantronics DA40 USB-to-Headset Adapter
DA40 USB-to-Headset Adapter
Expand the connectivity options of your current Plantronics H-Series headsets with the DA40 USB adapter.
With the DA40 corded USB-to-headset adapter and H-Series headset (traditionally used with a desk phone) you can now manage PC communications with superior call clarity.
Note: The DA40 is an older model. Plantronics suggests upgrading to the DA70 Audio Processor. If you would still like to order the DA40, it is still available for sale, so please request a quote below.
Features:
Plug-and-play USB connectivity for fast, simple setup
Quick Disconnect capability allows the headset to detach without losing the call
PC Wideband delivers heightened speech clarity, providing the best possible PC audio quality (headset must support wideband audio)
Works with EncorePro and SupraPlus Wideband headset models
Two year limited warranty
Specifications: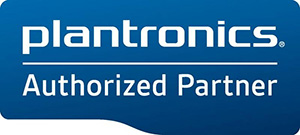 We can source any item, even from brands that are not represented on our website.