Plantronics Voyager Legend UC Headset
Models B235 and B235-M
The headset made for the demands of mobile professionals. The Plantronics Voyager Legend UC is the only headset you need to manage your mobile life, with connections to your smartphone, PC and tablet software phones, incredible sound quality, voice controls and smart charging systems.
Stay ergonomically connected through whatever voice application you choose. The Standard version of the Voyager Legend UC (Model B235) is designed to work with UC applications and softphones from Avaya, Cisco, Skype and others. The B235-M version is certified to work with Skype for Business and Optimized for Microsoft Lync.
Superior Call Management
Keeping the Bluetooth mini USB adapter in your laptop USB port provides always-ready PC connectivity. Plantronics' industry-first Smart Sensor technology means you can accept a call simply by putting on the headset. Built-in sensors know when the headset's being worn and automatically answers PC or mobile calls. Your softphone status will also be automatically updated so your connections know when you're available.
Voice Alerts and Commands
The new voice command menu allows you to use your voice to answer calls, check battery level, redial and a host of other tasks. When using your smartphone, the Caller Name Announcement feature lets you know who's calling without you needing to look at your mobile phone. Enhanced voice alerts announce remaining talk time, connection status, battery level and mute so you can work smarter.
Outstanding Audio Quality
The Voyager Legend UC has three precision-tuned microphones with enhanced Digital Signal Processing (DSP) to provide superior noise cancellation. PC Wideband delivers heightened speech clarity providing superior audio quality. Advanced WindSmart technology provides three layers of wind protection. Integrated Advanced Audio Distribution Profile (A2DP) lets you listen to streaming media from your smartphone or tablet.
Software Enabled Functionality
Use Plantronics' Spokes software for added value!
Call control across multiple softphones
Battery meter conveniently displays headset battery life remaining in PC icon tray
Headset control panel for customization of settings, including call notification and related options
UC presence automatically updated when on a call; not only on PC calls but also when on mobile calls (currently for Microsoft Lync and Skype only)
Specifications: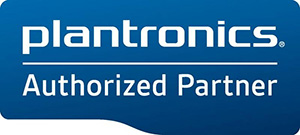 We can source any item, even from brands that are not represented on our website.