Plantronics MX10 Universal Headset Amplifier
MX10 Headset Amplifier
The MX10 Universal Amplifier is easy to use and works with your choice of Plantronics headsets to deliver precise levels of listening and talking comfort,superior protection, and excellent audio performance.The MX10 includes near-universal compatibility with single and multi line telephones.*
The MX10 has ergonomically designed volume control, headset/handset selection button and mute control. The Quick Disconnect between the MX10 and the headset allows you to move away from your phone without removing the headset or disconnecting the call. Comes with a lightweight 10-foot coil cord.
*Not for use with cordless telephones.
Features:
Easy to install and use
Adapts almost all telephones for use with a variety of Plantronics headset styles
Separate controls allow independent adjustment of outgoing and incoming volume
Switch between headset and handset with a single button
Near-universal compatibility with single- and multi line telephones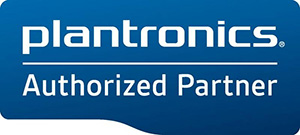 We can source any item, even from brands that are not represented on our website.