Plantronics Avaya HIS Direct Connect Cable

Norstar Avaya HIS Direct Connect Cable
The Plantronics Avaya HIS Direct Connect cord allows you to easily connect a Plantronics H-series or P-Series headset to a compatible Avaya phone.
Plantronics U10 direct connect cable with the Quick Disconnect feature offers extremely clear sound quality and superior reliability for the following Avaya phones:
Avaya 1608 IP, 1616 IP
Avaya 1616 IP
Avaya 9601, 9608, 9610, 9611, 9611G, 9620, 9620C, 9620L, 9621, 9630, 9640, 9640G, 9641, 9650, 9650C, 9670
The U10 Direct Connect adapter cord eliminates the need for a headset amplifier (such as the Plantronics Vista M22 or Plantronics Vistaplus AP15 and also includes Plantronics Quick Disconnect feature.
Use with the following Plantronics headset families:
EncorePro
DuoPro
Tristar
SupraPlus Wideband
U10 Direct Connect Cable Features:
Direct Connect cable for compatible Avaya phones
Eliminates the need for a headset amplifier
Includes Plantronics Quick Disconnect feature
Connector on First End: 1 x Quick Disconnect Audio
Connector on Second End: 1 x RJ-11 Phone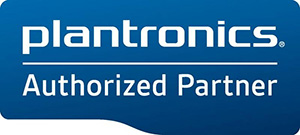 We can source any item, even from brands that are not represented on our website.