Plantronics D100-M DECT USB Wireless Headset Adapter
Microsoft Lync and Microsoft OCS Version
D100-M USB Headset Adapter
Version optimized for Microsoft® Lync™ and Microsoft OCS 2007
Expand the connectivity options of your current DECT headset with the D100 DECT USB adapter.
When used with the D100, Plantronics DECT wireless headsets (traditionally used with a desk phone) can now be used with your PC – giving you the flexibility to take your headset wherever work takes you.
Features:
Advanced wideband audio using CAT-iq technology for high definition voice quality
DECT technology provides extraordinary sound quality while roaming or multi-tasking up to 300 feet from your PC; eliminates interference from Wi-Fi networks
180-degree articulation for optimal positioning while connected to the PC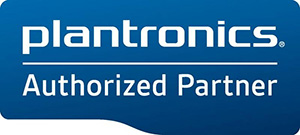 We can source any item, even from brands that are not represented on our website.