Plantronics DuoPro H171N Phone Headset
H171N DuoPro Headset
The innovative DuoPro™ headsets belong to the most versatile Plantronics® headset series ever! The Plantronics® H171N headset can be converted between an over-the-head or an over-the-ear style to provide unsurpassed, all-day comfort.
The unique double T-pad design distributes weight evenly and ensures there is never a speaker pad pressing on your ear. Its convenient Quick Disconnect feature lets you walk away from your phone while still wearing your headset.
The H171N features a unique anti-twist boom which ensures perfect placement of the noise-canceling microphone. This headset requires an external amplifier or direct connect cable to use it with your phone or computer. Please check our phone headset amplifier options and compatability cables and USB-to-Headset adapters to use your headset with a VoIP system.
Plantronics DuoPro headsets feature best-in-class sound quality and are backed by a two-year warranty.
Unsurpassed comfort in all configurations
Innovative double T-pad headband for ultimate stability and comfort
Convertible between over-the-head or over-the-ear style
Sleek, stylish design
Unique anti-twist noise-canceling boom ensures perfect microphone placement
Best audio performance in its class
Quick Disconnect for added freedom
Backed by a two-year warranty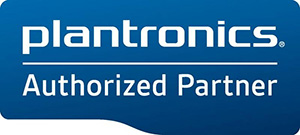 We can source any item, even from brands that are not represented on our website.